Dsiplaying A HTML to Markdown helper widget beside Markdown editor that helps you convert an old post into Markdown.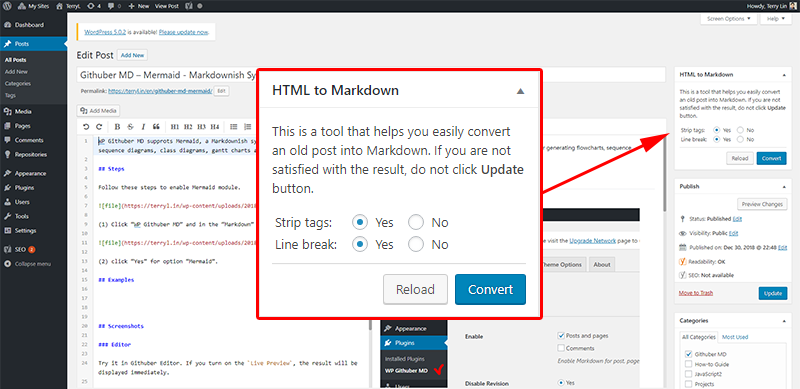 It is just a preview, to let you know what the converted content looks like after converting to Markdown.
Demo
Step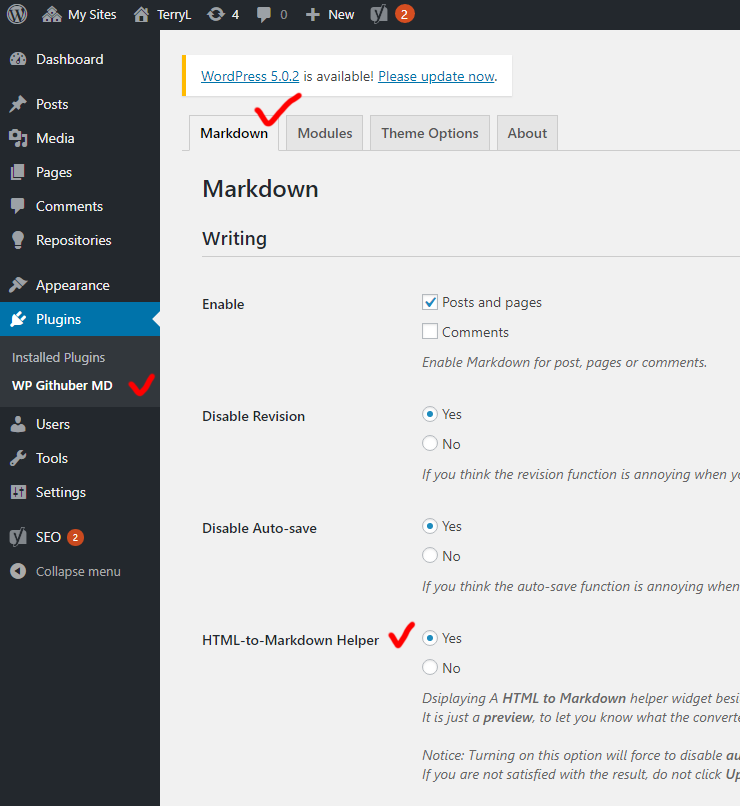 (1) Click "WP Githuber MD" and in the "Markdown" settings page.
(2) click "Yes" for option "HTML-to-Markdown Helper".
Notice: Turning on this option will force to disable auto-save, prevents breaking your original content.
If you are not satisfied with the result, do not click Update button.