Githuber MD module: Image Paste, provides you an easy way to upload your images, just copy images and paste them into Githuber MD Editor.
Steps
Follow these steps to enable "Image Paste" module.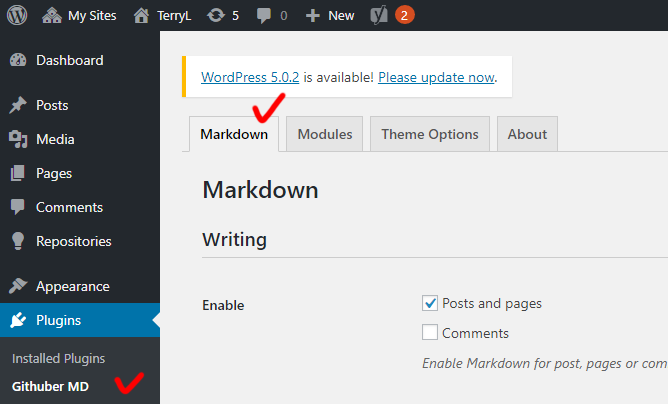 (1) Click "Githuber MD" and in the "Markdown" settings page.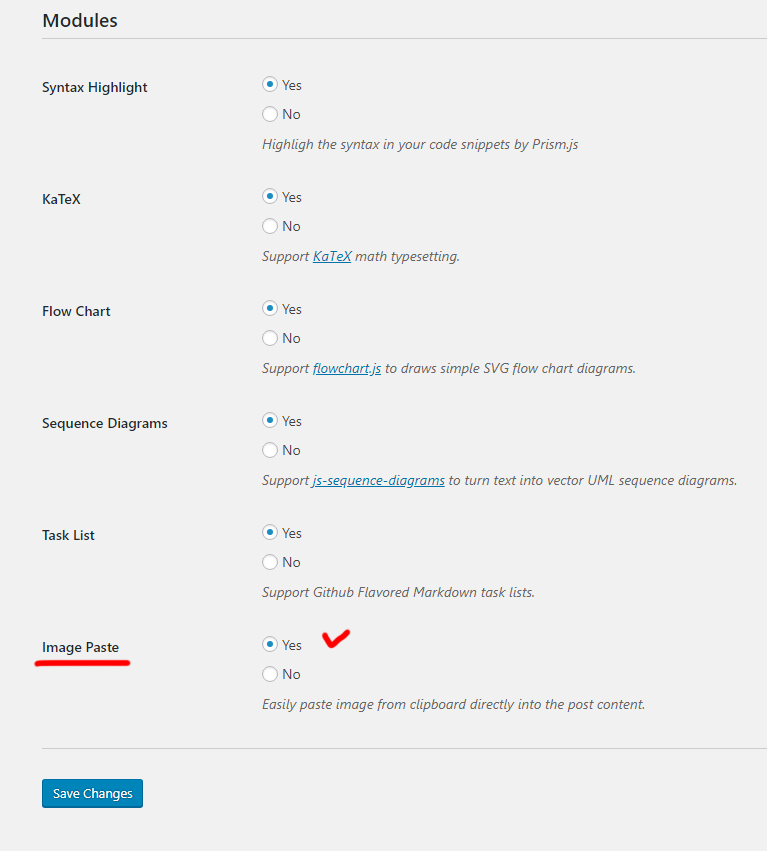 (2) click "Yes" for option "Image Paste".
Example
Upload to Imgur
Images are stored in WordPress's uploads folder by default. However, you can use Imgur instead of the default place.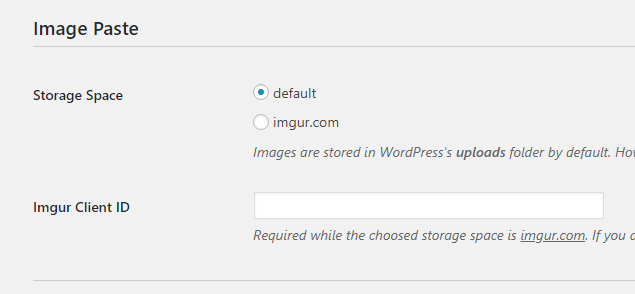 Imgur Application Client ID is required while the choosed storage space is imgur.com. If you don't have one, sign up here.
Notice: If your Client ID is valid and it does not work for you, please ask for your web hosting provider about PHP extension PHP CURL is available or not.